Intel's Smart Peepers Look Smart, Too
To compete in today's business world you need to make the most of the available technologies. ALL EC has the resources you need to help make informed buying decisions. Keep your business moving forward.
Intel has designed a pair of smart glasses that won't make you look like a hopeless geek.
Called "Vaunt," the peepers, which are still in the prototype phase, look like ordinary glasses, save for a faint, red glimmer that occasionally appears on the right lens.
Information sent to the glasses appear to be displayed on a screen but in reality is beamed to the retina of a wearer's eye.
"The prototypes I wore in December also felt virtually indistinguishable from regular glasses," Dieter Bohn wrote in a hands-on review published Monday in The Verge.
"They come in several styles, work with prescriptions, and can be worn comfortably all day," he added.
Always in Focus
Vaunt uses Bluetooth and is designed to work with a smartphone, much as smartwatches do.
A very low-powered laser (VCSEL) shines a red monochrome image at around 400 x 150 pixels onto a holographic reflector on the right lens of the glasses. That image is sent to the back of the eyeball, directly to the retina.
Because the image is sent directly to the retina, it's always in focus, which is why the system works on both prescription and non-prescription glasses.
---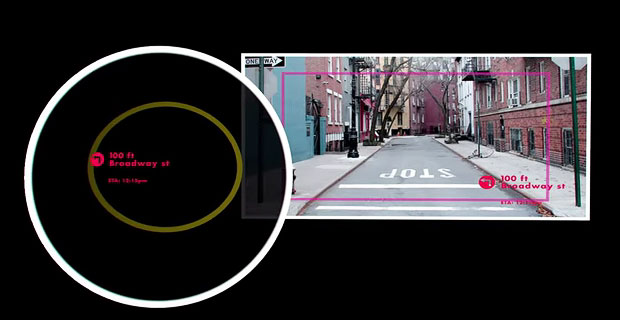 With retinal projection, the image is 'painted' to the back of the wearer's retina.
---
Low Geek Factor, Low Power
While you may not stick out in a crowd wearing Vaunt, you're not going to overwhelm anyone with its power, either.
"Vaunt is purposefully stripped down hardware-wise — no camera, touchpad, microphone," said Eric Abbruzzese, a senior analyst at ABI Research.
"That means these are only going to serve the most simple applications, mainly around heads-up notifications — navigation, step-by-step instruction, personal notifications," he told TechNewsWorld.
---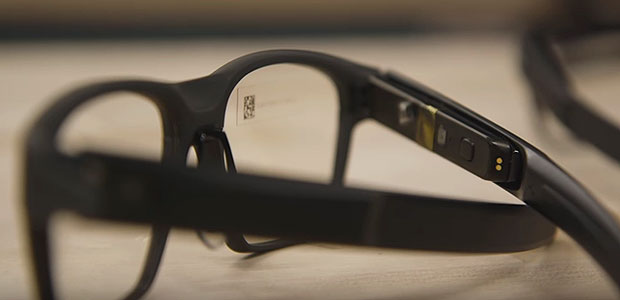 The Vaunt electronics are incredibly compact.
---
"It's a pretty light-touch device," said Kristen Hanich, an analyst at Parks Assocates.
"It mostly allows users to see contextual information such as notifications from phones, map directions, recipes, shopping lists and such," she told TechNewsWorld.
Augmented reality devices like Vaunt have been used in settings such as manufacturing, logistics and healthcare, Hanich noted. However, "a lot of those applications are being driven by more powerful devices — such as Google Glass and Microsoft's HoloLens — that have the ability to see what's directly in front of the user."