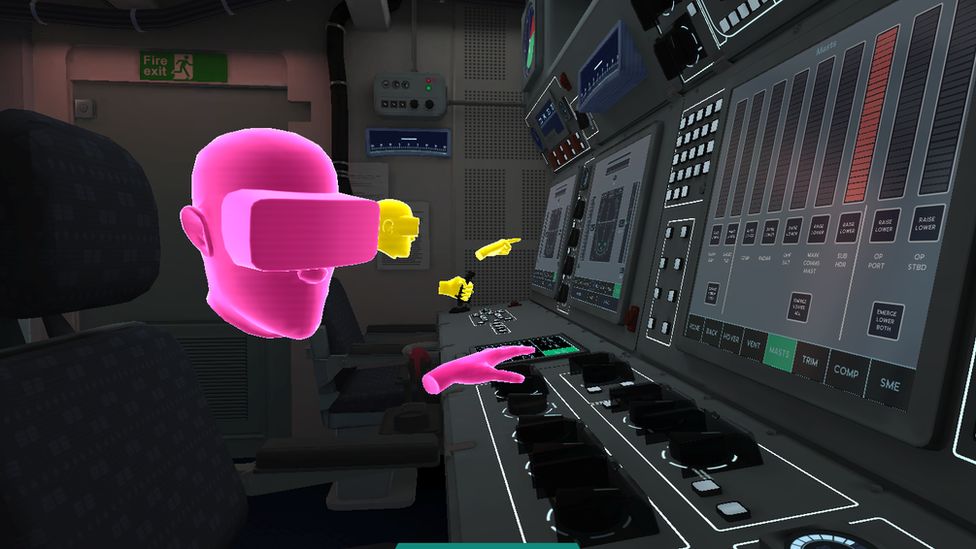 For many who leave the military, entering the civilian workforce can be a shock, with an office culture devoid of the routine and chain-of-command that shapes a life in uniform.
"There's a loss of structure and a loss of all those things that held daily activities together," recalls Tristan Carson, a US Marine veteran. "In the military, your days are dictated for you. You know what you're going to be doing."
To make matters worse, the culture shock that often comes with this transition from military to civilian life is compounded by a communication problem.
For instance, many employers outside of the military cannot comprehend the myriad of acronyms soldiers may initially struggle to stop using in their daily work. Some veterans may also struggle to explain how their experience can be applied in a non-military environment.
One potential solution comes in an unlikely form: virtual reality (VR).
For most people, VR is nothing more than a fun gimmick to enhance the experience of playing video games at home however the technology is now starting to be used in some exciting new ways.
In Mr Carson's case, he took part in a pilot scheme testing a programme called Artificial Intelligence Designed for Employment (AIDE). It was devised by Onward to Opportunity, a free career training programme created by the University of Syracuse for the Institute for Veterans and Military Families (IVMF).
Using an Oculus Rift headset, which will soon be distributed at 19 military bases throughout the US, the initiative briefs soldiers on their transition to regular life as well as on how to conduct a virtual interview.
The technology includes a "jargon analyser" and examines its users' speech patterns to detect things like nervousness and hesitation.
"It will tell you, for example, how much jargon and military terminology you used. [Participants] get a full transcript and feedback," says Bryan Radliff, who spent 31 years with the US army and now manages the CyberVets programme, which trains veterans in IT skills.
"They need to know that they are explaining things adequately to a hiring manager so as not to create confusion," he adds. "Then programme coordinators and transition specialists can sit with the individuals to talk about their experience, or work on their interviewing skills."
This programme is just one of a number of initiatives that are using virtual reality to recruit or train workers on everything from job interviews to complex mechanical processes, and even wellness initiatives.
These programmes, in turn, form a growing part of the global virtual reality market, which Fortune Business Insights estimates will grow to $57.55bn (£40.19bn) by 2027, up from just $3.1bn (£2.24bn) in 2019.
Courtesy: BBC News